COLOUR   DESIGN   INTERIOR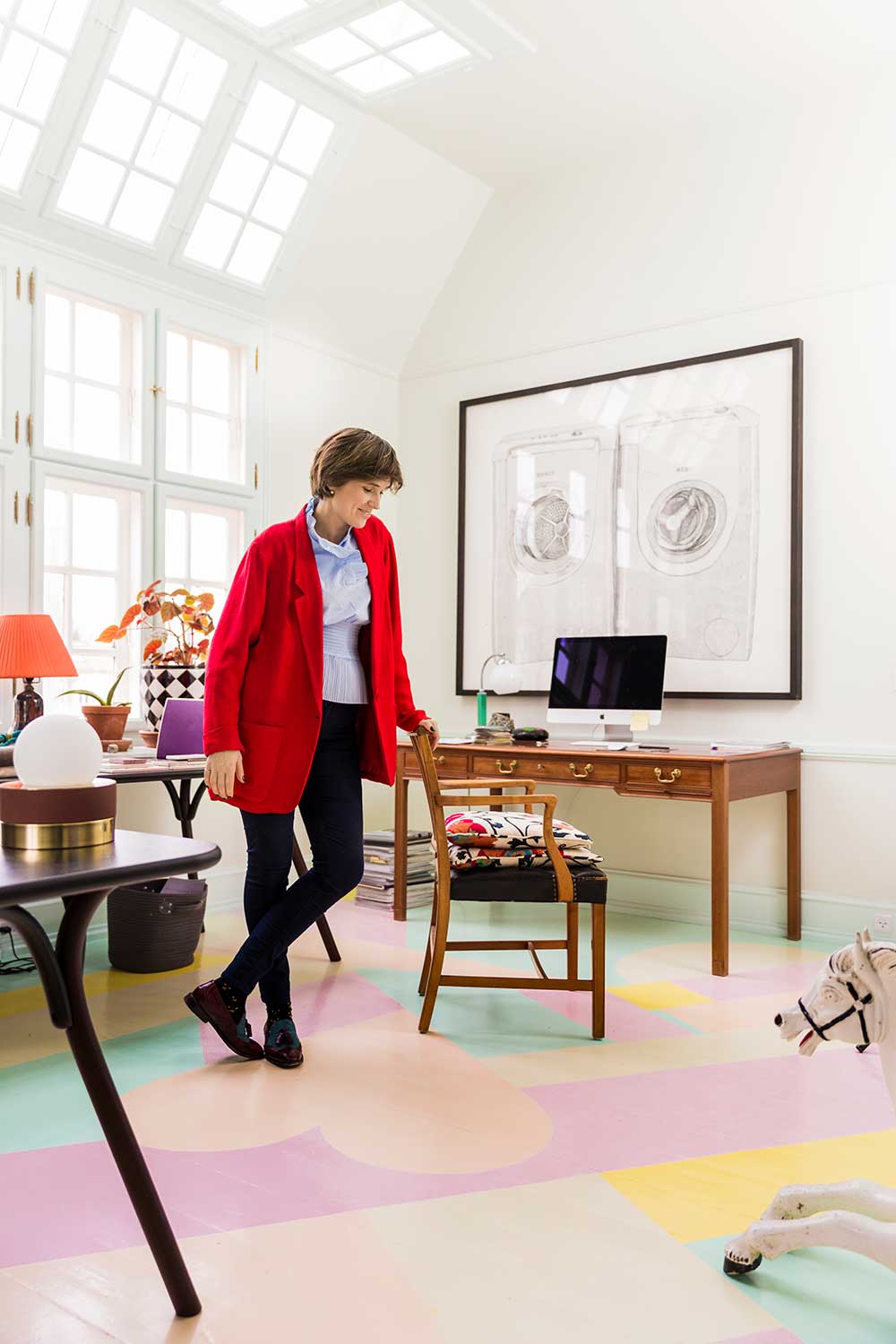 As long as I can remember the balancing of form, function and aesthetics and how we inhabit our lives has been of great interest to me. Through the years of observing different styles and ways of creating meaningful living spaces, I have developed a keen sense of what fits in both private and working spaces.
The quality of materials and the quality of our choices have the ability to change or enforce our everyday lives. Choosing a colour or finding maybe a vintage sofa mightin some people's eyes seem simple and superficial, but I see this as a way to create the right atmosphere and keep a balanced space for the people who live or work there every day. This is very important to me. It is not about decorating or just making something beautiful; it is about inspiring and creating spaces that play a part in fulfilling the lives of the people who use them.
I also believe in pushing boundaries to see what else is in store. There are new expressions and new sensations that some of my clients are eager to explore, and for that I continue to seek other ways of designing spaces.
I am very interested and have great respect for the arts, as well as architecture and design history. To me the processes of designing should consider that which has come before us as, well as that which lies ahead of us.
The past 6 years I have, as part of a reputable company, designed, inspired and consulted people and businesses in colour, textiles and interior design. In September 2016, I ventured out on my own to explore a new path in the creative universe, seeking to work with people in new, exciting and meaningful ways.
Please contact me if you are interested to know more about how I work and tell me about your future project.
Best regards
Nadia Olive Schnack
FREDERIKSGADE 9, ST. TH.
1265 COPENHAGEN K.
DENMARK
(+45) 26 85 81 00